Biden Administration Announces $9.4 Million to Tackle Polluted Brownfield Sites in Indiana
Indiana communities to receive Brownfield funding to help build back America's economy while addressing environmental justice concerns.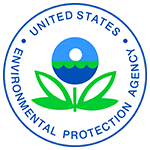 LEBANON, Indiana (May 13, 2022) – On Friday, The U.S. Environmental Protection Agency (EPA) announced that 10 Indiana recipients, including the City of Seymour, will receive $9.4 million in funding to assess or clean up brownfield sites or to support revolving loan funds.
EPA officials joined with state and local officials Friday at a Brownfields redevelopment site in Lebanon to make the announcement. Seymour Mayor Matt Nicholson attended.
The City of Seymour will receive a $500,000 grant to conduct 14 Phase I and 10 to 12 Phase II environmental site assessments and develop five to 10 cleanup plans. Grant funds also will be used to update an inventory of brownfield sites and conduct community engagement activities. The target areas for this grant are the cities of Seymour and Brownstown. Priority sites are legacy downtown industrial and commercial sites and include former tire shops, a former auto repair and body shop, a former gas station, and a former paper mill.
"In Seymour, we recently have witnessed the transformation of a former Brownfield site into a 64-unit, $12.5 million apartment complex, providing much needed housing options for our senior residents," said Seymour Mayor Matt Nicholson. "This EPA grant will help us evaluate other properties in Seymour and Jackson County to determine what steps are needed to make them marketable."
The grants are supported by President Biden's Bipartisan Infrastructure Law, which provides a total of $1.5 billion to advance environmental justice, spur economic revitalization, and create jobs by cleaning up contaminated, polluted, or hazardous brownfield properties. Brownfield projects can range from cleaning up buildings with asbestos or lead contamination, to assessing and cleaning up abandoned properties that once managed dangerous chemicals.
Once cleaned up, former brownfield properties can be redeveloped into productive uses such as grocery stores, affordable housing, health centers, museums, parks, and solar farms. The Brownfields Program advances President Biden's Justice40 Initiative, which aims to deliver at least 40 percent of the benefits of certain government programs to disadvantaged communities. Approximately 86 percent of the communities nationwide selected to receive funding as part of the announcement have proposed projects in historically underserved areas.
"The Bipartisan Infrastructure Law is bringing much needed funding to help communities turn contaminated and potentially dangerous sites into economic opportunities," said EPA Deputy Administrator Janet McCabe. "This year, 86% of communities across the nation who are receiving Brownfields grants have proposed projects in historically underserved areas. This is a great step in our efforts to finally confront the challenges that have held back many vulnerable communities across this country from reaching their full potential."
The announcement includes $7.8 million from the historic $1.5 billion investment from the Bipartisan Infrastructure Law to help turn brownfield sites in Indiana into hubs of economic growth and job creation, along with $1.6 million from Fiscal Year 2022 appropriations.
"EPA's Brownfields grants are a great investment in Indiana's future," said EPA Region 5 Administrator Debra Shore. "One of the best ways we can build back better in Indiana is by revitalizing unused and contaminated properties and returning them to productive purposes in communities across the state."
"These Brownfield grants will further improve communities across Indiana," said IDEM Commissioner Brian Rockensuess. "We look forward to working with our federal, state, and local partners to ensure further development at these sites and return them to productive use."
"This funding will support Governor Holcomb's priority to continue cultivating our strong and diverse economy in Indiana and serve as a vital aspect in turning blighted brownfield sites into neighborhood assets," said Jim McGoff, chief operations officer and director of environmental programs for the Indiana Finance Authority.
Contact Information
Joshua Singer (singer.joshua@epa.gov)
312-353-5069
Or for specific questions about Seymour's grant contact,
January Rutherford (jrutherford@seymourin.org)
812-216-5644
---