About Seymour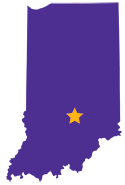 The City of Seymour is located one hour south of Indianapolis, one hour north of Louisville and one and one-half hours west of Cincinnati. Seymour, Jackson County, Indiana is the place to live your future! Seymour has a population of approximately 20,000 residents and is served by Mayor Matthew Nicholson, Clerk-Treasurer Darrin Boas and seven Councilmembers.
Seymour is a thriving industrial, commercial, and residential community based on well-planned growth and progress. The quality of life is demonstrated by Seymour's "small town" yet bustling atmosphere, beautiful parks and open spaces, attractive landscaping and arterial streets, a low crime rate, quality schools and affordable housing. Because of the geographic location, a pro-business environment, and a proactive local government — Seymour is expected to continue to grow.
City of Seymour employees complete Dementia Friendly Business Training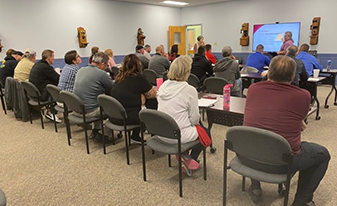 On November 22nd, 22 city employees completed Dementia Friendly Business training from Indiana University Health Alzheimer's and Dementia Resource Service on the way to becoming a Dementia Friendly City.
Those receiving certificates today were Mayor Matt Nicholson, Cy Moss, John Watson, Police Chief Greg O'Brien, Doug Eaton, Colin Smith, Donavon Blanton, Eric Chase, Stacy Findley, Cristyn Milroy, Chad Dixon, Allycen Wheeler, Jane Hays, January Rutherford, Jarin Gladstein, Doug Gregory, Jeremy Gray, Christina Engleking, Fire Chief Brad Lucas, Dawn White, Patty Tormoehlen and Darrin Boas.
---
Seymour dedicates new Fire Station 2 and Fire Department Headquarters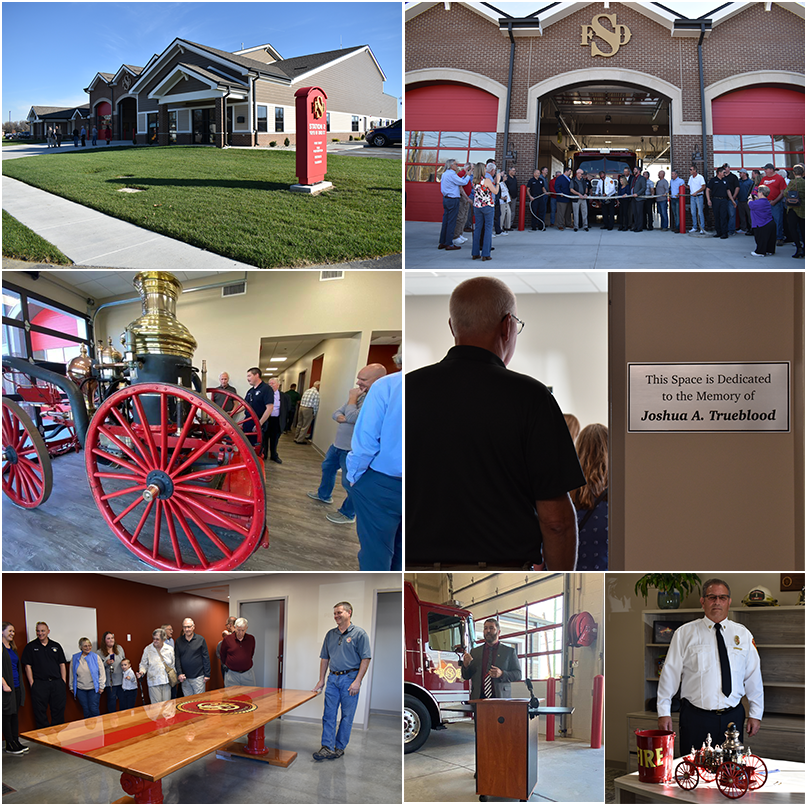 On Nov. 9, 2022, one year to the day after a groundbreaking ceremony, Seymour celebrated the opening and dedication of its new Fire Station 2 and Fire Department Headquarters.
Located on four acres at 1019 W. Second St., the nearly 17,000 square-foot building was designed by RQAW Corp. of Fishers and constructed by BW Construction of Indianapolis.
Dustin Frye, owner and director of construction for BW Construction, said despite supply chain and pricing challenges, the focus was always on staying within the project budget. The total cost of the building was $5.75 million.
Fire Chief Brad Lucas considers the building a "game changer" for the department and the city.
The headquarters is located on the west side of the building and includes the administrative assistant's area, chief's office, an office for a future assistant fire chief, a break room with a kitchen, an inspector's room, a conference room, and a training room.
The training room was named after former SFD Firefighter Joshua Trueblood, who died in 2019 of brain cancer.
In the front reception area, the building also houses and displays an 1885 horse drawn steam engine which once belonged to the Blish Milling Co.
The crew living quarters on the east side of the building includes four pods featuring two individual bedrooms with a restroom in the middle, a large kitchen, a laundry room, workout room, gear room, day room, workroom, and a quiet room.
Capt. Chris Connell built the department's new kitchen table which repurposes two old fire hydrants for the legs.
In between the headquarters and living quarters there are three vehicle bays, including two drive-thru, to house the department's newest fire engine and ladder truck along with its oldest reserve truck.
Lucas has been the driving force behind the project and said he is proud of the station and what it means for the future.


---
City of Seymour Receives Two AIM Awards for Pollinator Gardens and Curb Appeal Program
FRENCH LICK – Accelerate Indiana Municipalities (AIM) recently announced Seymour has been awarded an AIM Green Community of the Year Award for their Pollinator Gardens initiative and a Community Program Innovation Award for their Curb Appeal Program.
Seymour was honored with the awards on Thursday, Nov. 3, during the Annual Awards Luncheon presented by Baker Tilly Municipal Advisors LLC during the 2022 AIM Ideas Summit in French Lick.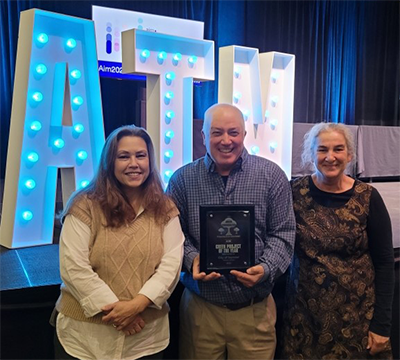 The City of Seymour has transformed several small areas in established parks and other areas into gardens for pollinators. The concept is simple – a small garden that attracts bees, butterflies, moths, hummingbirds and more to transfer pollen from flower to flower. These small gardens can make a huge difference as pollinators have suffered greatly from loss of habitat, the spread of invasive plant and animal species, and the disappearance of some pollinators. Seymour has steadily replaced grassy and overgrown areas with pollinator gardens over the past couple of years and is now up to more than 2,000 square feet of pollinator space.
"The Seymour pollinator gardens are a great example of how municipalities understand their ability to solve problems beyond what many see as the traditional roles of a city or town. This award highlights Seymour's holistic approach to municipal services and we were excited to showcase the pollinator gardens project as this year's Green Project of the year," said AIM CEO Matt Greller.
For the Program Innovation Award, Seymour won in the less than 25,000 population category.
Seymour created the Curb Appeal program to demonstrate that small, but visible, projects such as landscaping, new windows, a sidewalk, new siding or shutters, a power washing, or a new coat of paint would make a difference in neighborhoods. The city provided matching funds up to $500 per project or $750 for neighbors applying together. The council backed the program up to $10,000 from the unsafe structure fund and more than $8,200 was awarded.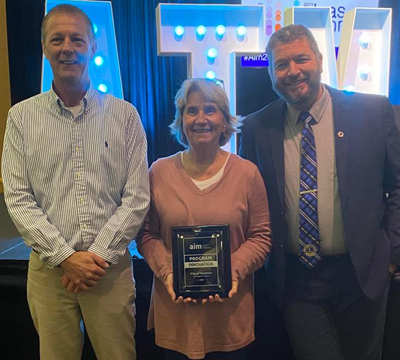 "Seymour's Curb Appeal program is proof that you don't have to spend millions of dollars to impact a community's pride of place. Programs like this are easily replicated to fit the needs of other cities and towns and we hope this recognition will produce just the right kind of copycats," Greller said.
In its 46th year, the AIM Annual Awards program recognizes communities and individuals in municipal government for excellence and outstanding achievement. A seven-member panel of qualified judges selected this year's winners from a competitive field of nominees from around the state.
---