About Seymour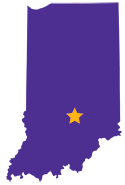 The City of Seymour is located one hour south of Indianapolis, one hour north of Louisville and one and one-half hours west of Cincinnati. Seymour, Jackson County, Indiana is the place to live your future! Seymour has a population of approximately 20,000 residents and is served by Mayor Matthew Nicholson, Clerk-Treasurer Darrin Boas and seven Councilmembers.
Seymour is a thriving industrial, commercial, and residential community based on well-planned growth and progress. The quality of life is demonstrated by Seymour's "small town" yet bustling atmosphere, beautiful parks and open spaces, attractive landscaping and arterial streets, a low crime rate, quality schools and affordable housing. Because of the geographic location, a pro-business environment, and a proactive local government — Seymour is expected to continue to grow.
Mayor travels to Japan
After the past two years of COVID made international travel difficult, Seymour and Jackson County leaders returned to Japan. It was the first economic development visit to Japan by an Indiana community since 2019.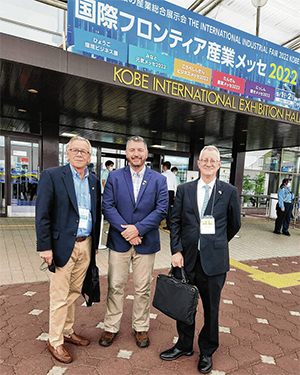 Seymour Mayor Matt Nicholson and Jim Plump, executive director of Jackson County Industrial Development Corp., visited Japan the week of Aug. 28 through Sept. 3 to meet with companies that have invested in Jackson County. They traveled to Tokyo and Nagoya and attended an international trade show in Kobe with Indiana officials headquartered in Japan.
"A very good, productive trip," Plump said, noting the pandemic had prevented Nicholson from visiting Japan since he took office in 2020. "The companies were pleased to meet the mayor, and we had great discussions with them about their future plans for our area."
A visit to Aisin Corp. in the Nagoya area offered Nicholson and Plump the opportunity to meet President Moritaka Yoshida, who assumed his position a year ago after 40-plus years at Toyota. They also met with former Chairman of the Board, Kenshiro Toyoda, who was instrumental in the company selecting Seymour for its first U.S. manufacturing operation in 1986 and subsequent investments in Crothersville and Seymour.
"Not to state the obvious, but a very impressive company," Nicholson said after the visit, which also included discussions on upcoming changes to the automotive industry.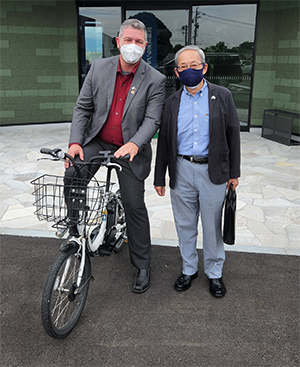 Prior to the trip to Nagoya, Nicholson and Plump were in Tokyo to meet with several companies and trade organizations, including Nippon Steel Pipe (formerly Seymour Tubing). There they met with Nick Hiro, who recently returned to Japan after spending time in Seymour as president of the local Nippon Steel Pipe facility.
In addition, a meeting with the Japan External Trade Organization (JETRO) offered the pair a good overview of the Japanese economy post-COVID. Other meetings were held with management of Cummins-Japan and the trade organization of Toyota.
"We were also able to meet with Paul Roland, who currently heads up the Japan office for the State of Indiana as well as past directors of the Indiana office," said Nicholson. "That really provided me with a good history of Jackson County's work in Japan."
So far this year, Japanese companies have invested more than $80 million in their Jackson County facilities which will help create 83 jobs and retain nearly 2,800 workers.
---
Local Law Enforcement Officer Graduates from FBI National Academy
On Sept. 13, Seymour Mayor Matt Nicholson announced that Seymour Police Chief Greg O'Brien has graduated as a member of the 283rd session of the FBI National Academy. The graduation took place at the National Academy in Quantico, Virginia, on Sept. 13, 2022.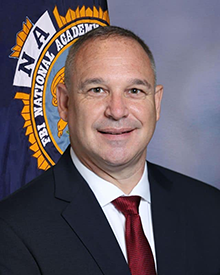 Chief O'Brien is the first officer in department history to complete this prestigious program. Nationally, fewer than one percent of officers have the opportunity to attend the program.
Internationally known for its academic excellence, the National Academy offers 10 weeks of advanced communication, leadership, and fitness training. Participants must have proven records as professionals within their agencies to attend. On average, these officers have 21 years of law enforcement experience and usually return to their agencies to serve in executive-level positions.
The 283rd session consisted of 235 law enforcement officers from 49 states and the District of Columbia. Three graduates of the 283rd session were from Indiana. The class included members of law enforcement agencies from 21 countries, five military organizations, and five federal and civilian agencies.
"It's a great accomplishment for Greg, for Seymour Police Department and for the entire city of Seymour," Nicholson said. "I'm proud of the hard work and dedication Greg has shown in this commitment. I look forward to seeing what skills he has learned to benefit SPD and our community."
Chief O'Brien has served with Seymour Police Department for 26 years. In June 2022, he was promoted from assistant chief to chief of police. In his career with SPD, O'Brien has held many titles and positions, including Jackson County's first school resource officer.
Originally from Lawrenceburg, he was hired in February 1996 after graduating from Vincennes University. He spent 15 years as a detective with SPD before becoming assistant chief.
He is involved with community activities including Sertoma Club of Jackson County and its annual Christmas Miracle project and the Fraternal Order of Police Donald M. Winn Lodge 108's Cops and Kids program. He is married to Christine O'Brien and they celebrated 25 years together this year. They have two children, Caleb and Allison.
About the FBI National Academy
FBI Academy instructors, special agents, and other staff with advanced degrees provide the training; many instructors are recognized internationally in their fields. Since 1972, National Academy students have been able to earn undergraduate and graduate credits from the University of Virginia, which accredits many of the courses offered. A total of 53,671 graduates have completed the FBI National Academy since it began in 1935. The National Academy is held at the FBI Training Academy in Quantico, the same facility where the FBI trains its new special agents and intelligence analysts.
---
City Launches Seymour Shares TimeBank
Seeks Membership from Community
Time is money.
Benjamin Franklin authored this concept in 1748. In its most literal interpretation, it means people's time can be worth just as much as what is in their wallet.
The city of Seymour is investing in this idea with its new initiative, the Seymour Shares TimeBank.
By becoming a member of the timebank, individuals, groups or organizations can fulfill requests from others for needed services and earn time credits which they can then in turn spend on services they need.
A timebank can be compared to Jackson County United Way's Day of Caring, where volunteers work to complete community service projects. But a timebank isn't just one day. It's always available.
Timebank members are free to choose what service they would like to offer or what service they would like to request. Some of the most asked for services in timebanks are transportation, minor home repair and computer assistance.
One hour of service, regardless of what it may be, earns one time credit. The system allows people to exchange their time and talents to benefit others and the community.
For example, John enjoys doing yard work and Sarah wants to tutor kids. Maybe Jenny needs help planting a garden or Steve wants to learn how to play an instrument. They can log onto the timebank, post their offers and requests, and connect with people in their community.
Seymour Shares TimeBank has three main goals:
Strengthen the fabric of our community.
Serve people and give them a means to serve.
Establish new relationships and meet real needs of our community members.
Mayor Matt Nicholson announced the Seymour Shares TimeBank earlier this year during his State of the City address. He had read about timebanks and the benefits they can have on neighborhoods and communities.
"By using a timebank, people are making connections with others in the community, and it creates a cycle of giving back and helping our neighbors," Nicholson said.
He tasked city employees Chad Keithley and January Rutherford with taking the lead on the project.
"We are excited to see what timebanking can do for our community," Keithley said.
The Seymour Shares TimeBank will also host events for its members throughout the year, including information sessions, meet and greet social gatherings and action days that will involve group projects.
Although you may have never heard of timebanks, they aren't a new idea. In 1980, Edgar Cahn pioneered the movement of timebanking. Passionate about social justice, Cahn saw timebanks as a way to restore community and to recognize and reward civic engagement.
Timebanks operate under five core values.
Asset – Everyone has something of value to share with someone else.
Redefining work – There are some forms of work that money will not easily pay for, like building strong families, revitalizing neighborhoods, making democracy work, advancing social justice. Time credits were designed to reward, recognize, and honor that work.
Reciprocity – Helping that works as a two-way street empowers everyone involved – the receiver as well as the giver.
Social networks – Community is built by sinking roots, building trust, creating networks. By using timebanking, a community can strengthen and support these activities.
Respect –Timebanking fosters respect where people are in the moment, not where they could be at some future point.
To become a member of the Seymour Shares Timebank visit https://seymourshares.timebanks.org and click on "Join." There is no cost for membership. You can join as an individual, service club, church group, employee group, school team or club.
For questions or more information, or if you would like someone to speak to your group about how the timebank works, contact January Rutherford at jrutherford@seymourin.org.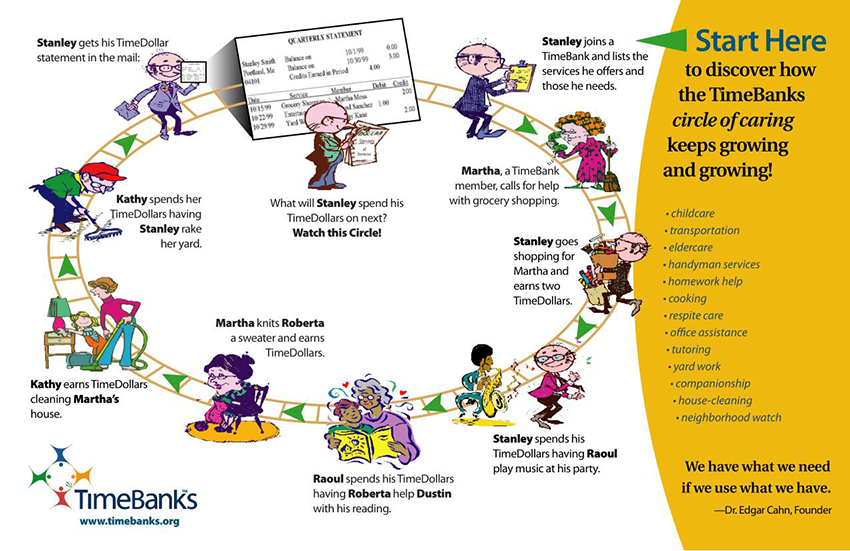 ---