Flag Day Proclamation
Mayor Matt Nicholson delivered a proclamation Monday declaring June 14, 2021, as Flag Day in Seymour. The declaration came as part of Seymour Elks Lodge 462's Flag Day ceremony conducted on the patio at Brewskies Downtown.
The annual event is an opportunity to learn more about the history of the American flag and to show honor and respect for everything for which it stands. Participating in the Elks' honor guard to present the history of the flag was Elks member and city Councilman Jerry Hackney.
"The first official flag of the United States was adopted on June 14, 1777, by an act of Congress.
On Aug. 3, 1949, Congress designated National Flag Day, which was to be celebrated on June 14th of each year.
Flag Day celebrates our nation's symbol of unity and stands for our country's devotion to freedom and to equal rights for all.
In honor of Flag Day, June 14, 2021, it is altogether fitting and proper for each of us to pledge our allegiance to our flag.
I, Matt Nicholson, mayor of the City of Seymour, Indiana, do hereby proclaim June 14, 2021, as Flag Day in the city of Seymour and urge our citizens to pause today to salute the flag of our country. As we dedicate this proclamation to the youth of our community, it is our desire to pass along to our young people the importance of showing respect and honor toward our flag and our country, the great United States of America." - Seymour Mayor Matt Nicholson.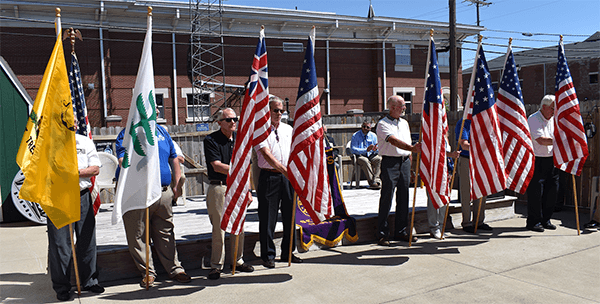 ---