A Letter from Seymour City Officials
December 2, 2020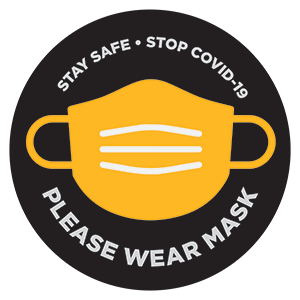 1,251 - That's the number of new positive COVID-19 infections in Jackson County since November 2, 2020. This represents a 96% increase over total infections the previous 8 months
of the year.
395 - That's the number of people in Jackson County who tested positive for COVID-19 in the last 7 days.
4% - That's the COVID-19 positivity rate for all tests in Jackson County. Jackson County has the highest all test positivity rate in the state of Indiana as of December 2, 2020. In basic terms, this means that 1 in 5 Jackson County residents are likely positive for COVID-19.
37 - That's the number of people in Jackson County who have died from COVID-19.
This is Real. This is a Public Health Emergency
But this isn't about numbers. It's about people. Your mom. Your dad. Your grandparents. Your husband. Your wife. Your kids. Your partner. Your friends. Your neighbors. Your co-workers.
It's also about protecting the people who keep our communities going. Hospitals in our region and across the state are taxed and their capacity to care for patients is in serious jeopardy.
We understand. You're tired. We are too. This virus is taking a toll. But, only YOU have the power. The power to keep yourself safe and to keep people around you safe.
Wear a mask and wear it correctly.
Wash your hands.
Keep at least 6 feet of distance between you and others.
Consider postponing large gatherings this holiday season until it is safe to have everyone together again.
If we all take these small actions, we can help keep ourselves and our loved ones safe.
YOU are not powerless in this public health crisis!
YOU are the power to stop the spread of COVID-19.
Protect yourself. Protect your loved ones. Protect our community.